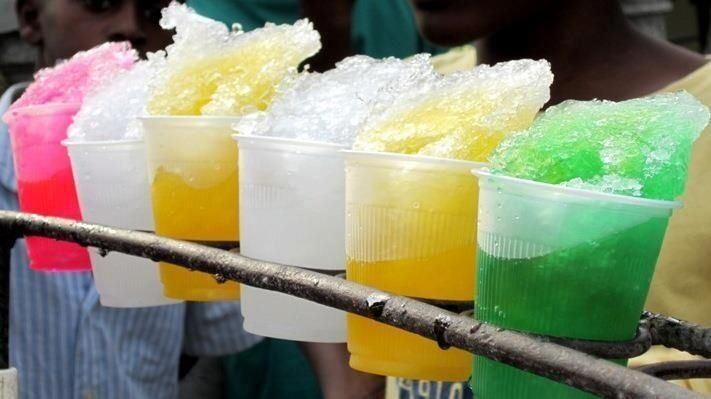 Fresco – Fresko (Shaved Ice) – Cold Haitian Drink – Haitian Gastronomy
(Fresco – Fresko) The most common way to cool off in Haiti is with a large cool cup of Fresco. Fresco is very similar to a snow cone but its consistency is much softer. Snow codes are usually made with crushed ice whereas a Fresco is made with shaved ice. The most popular flavor you will find is cherry and it is typically topped off with roasted peanuts. Other flavors include pineapple, watermelon, lemon, and mango. Here is an easy version you can make at home.
Ingredients
1 cup Shaved Ice
2 Tbs Grenadine Syrup
1 tsp chopped roasted peanuts (Optional)
Method
Step 1
Using a shave ice machine, shave 1 cup of ice packed tightly into a cup.
Step 2
Pour the grenadine over the ice and mix.
Step 3
Throw in some roasted nuts to get that perfect savory taste.
Step 4
Enjoy your fresko